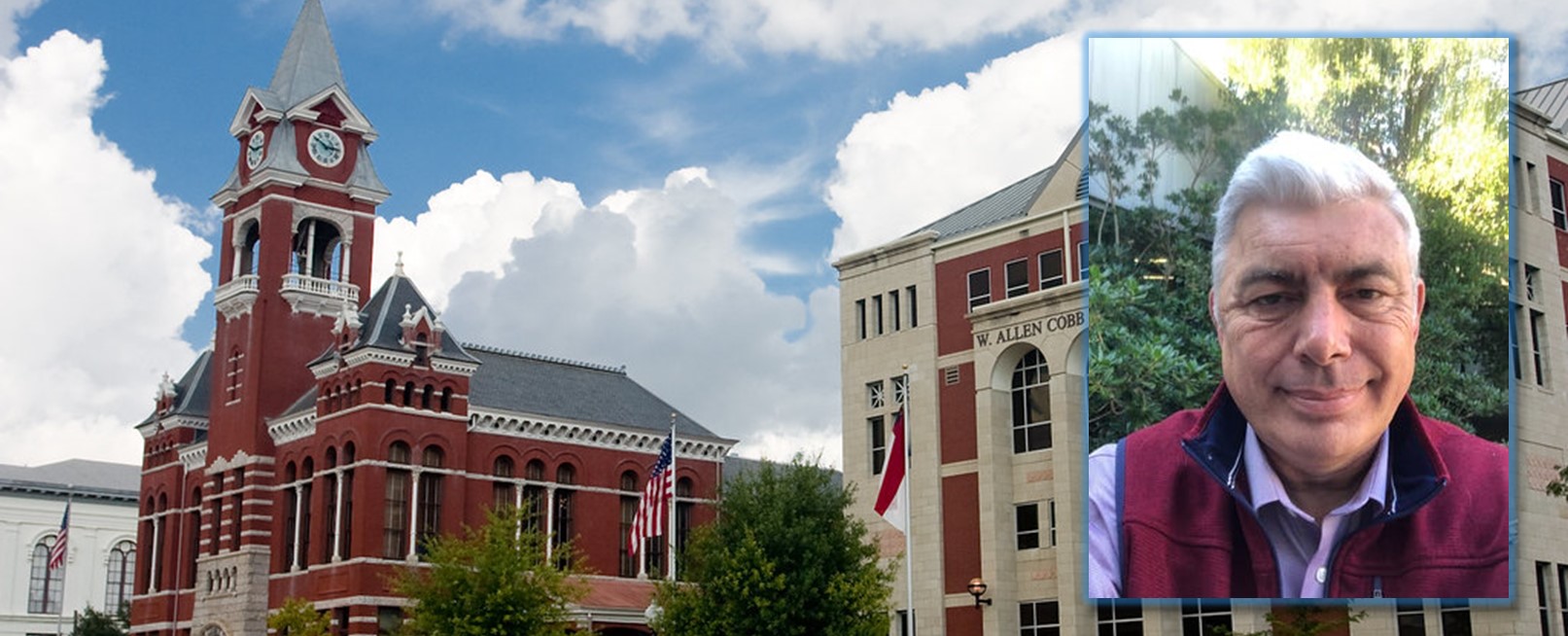 David Perry said he always complied with wearing masks in public after the COVID-19 pandemic began, and got his vaccine soon after becoming eligible in May.
Now, he's suing the New Hanover County Board of Education for continuing to require masks and refusing to allow patrons to enter without a face covering.
"It just seems like they're taking an even more stringent policy than the New Hanover DHHS is doing," he said.
Perry, a former Republican candidate for North Carolina House District 19, said after the vaccine came out he believed there would be no more mask requirements. Perry ran against Charlie Miller in the 2020 election, receiving 3,888 votes, or 37.57%, compared to Miller's 6,460 votes, or 62.43%.
He said even with a mask mandate, the New Hanover County Health Department does allow some exceptions, but he believes the school district and sheriff's office are going too far.
That's why he filed to take legal action.
On Tuesday, he'll appear in court to request a judge require the school board to discontinue its mask requirement while legal proceedings are in process.
He said he chose to take legal action against the school board because they do not permit exceptions, such as medical exemptions, to wearing a mask. At the October school board meeting, a man was not permitted in the school board despite claiming he had a medical exemption because of post-traumatic stress disorder.
"I think this has very little to do with health and a lot more to do with them trying to commit a fraud on the public and trying to sway public opinion towards themselves," he said.
The board's attorneys through Tharrington Smith filed a motion for the case to be dismissed, which will also be heard on Tuesday.
The board has consistently said those who do not want to wear a mask at meetings can still view the meetings by watching it on the district's YouTube livestreams. Some board members have also noted that even if the school board did reverse its mask mandate, they would still have to abide by the county's requirement that masks be worn inside public spaces.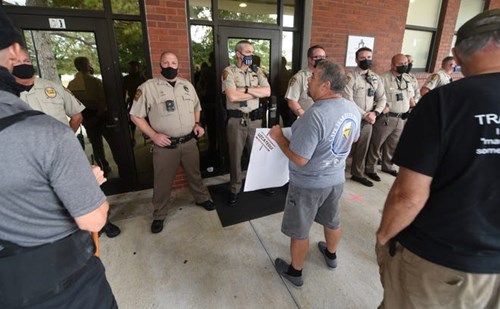 But Perry argued as a governing body, the school board should be able to make its own decisions on the mask mandate. He said it is taking advantage of the mandate by refusing to allow exemptions.
He'd like to see the board address health concerns in a less restrictive way, like asking people to show proof of a negative COVID-19 test to enter the building without a mask.
"I can understand people's health concerns. But there are other ways, other means, that we could do it besides excluding people without masks that would be less intrusive and less restrictive," he said.
Perry does not have children in the school district, but has led some pushes against mask mandates through his involvement as chairman of the New Hanover County Republican Liberty Caucus. He said he is taking action now because he believes residents have the right to come to the meetings, and having a mask mandate without accepting any exemptions takes that away.
"What they're trying to do is give the perception that they're doing the public well by just excluding the people who are most apt to come in and give a mouthful," Perry said.
Perry asked in a Facebook event for people to come out to the New Hanover County Courthouse Tuesday morning at 9:30 a.m. to support him, and has heard from around a dozen people who plan on attending and more who have expressed some interest. He said he's not sure what the crowd will look like, with Election Day also on Tuesday, but said he's gained a lot of supporters since filing the suit.
He hopes those who come out to support the lawsuit will do so in a peaceful manner.
Perry said even if he doesn't get the injunction on the mandate while the lawsuit is in process, he at least hopes it won't get dismissed as requested by the school district.
"I think they need to hear from people who are opposed to it before they pick up their mind to get everybody's input," he said. "That's one of my biggest issues with the school board. It's like they're making decisions and when they hear parents who have differing opinions, they're not addressing their concerns and saying, 'You know, what, I hear what you're saying or having a dialogue with these people.'"
Reporter Sydney Hoover can be reached at 910-343-2339 or shoover@gannett.com.