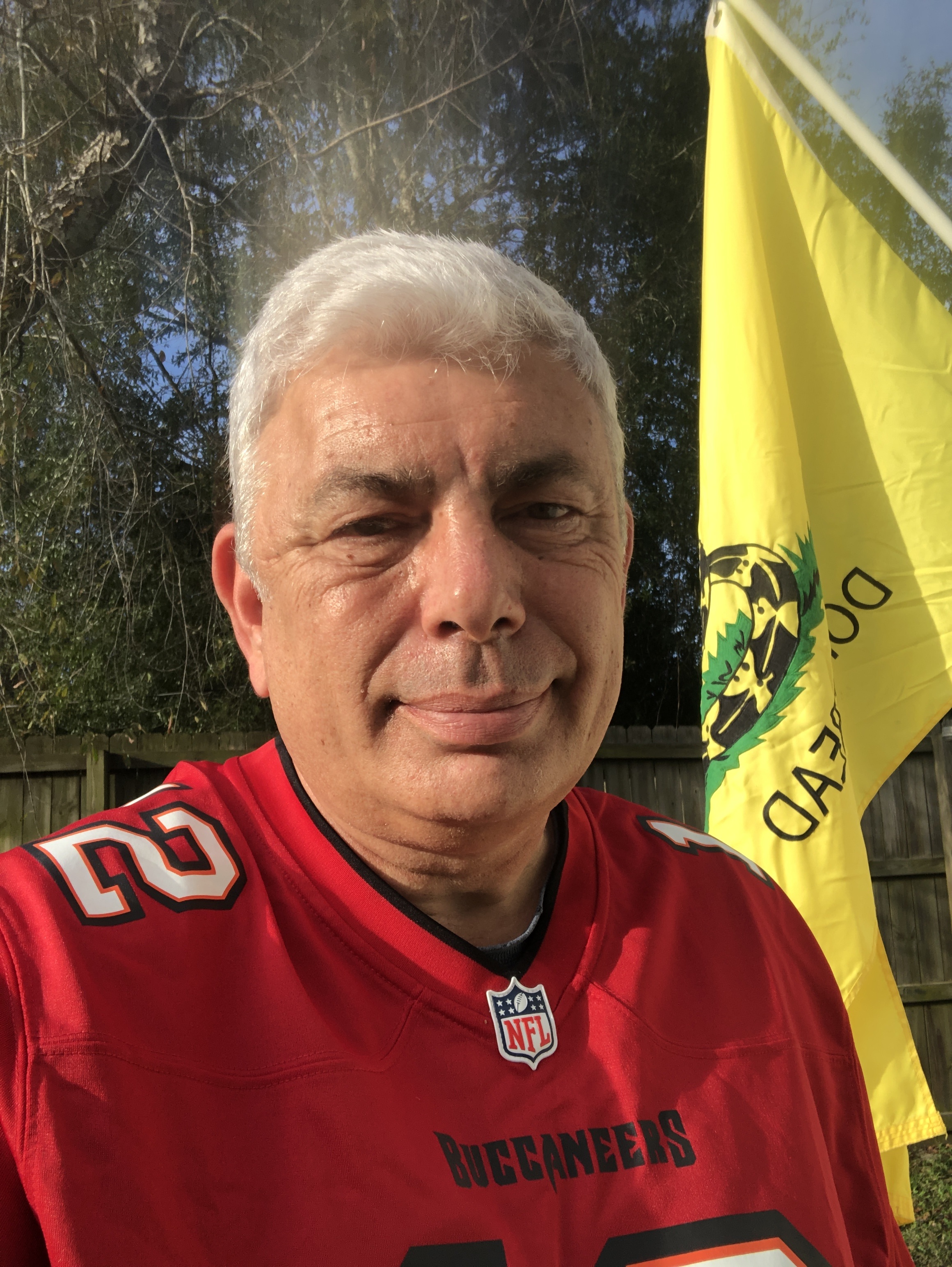 Until about the age of 35 (2000), I, like many of you, didn't give much thought to politics. Up to then, I just worried about my personal life, and my only civic responsibility was to get out to the polls and vote for a Republican President every 4 years. Like Reagan, I assumed that all Republicans were for the Constitution, smaller government, lower taxes, and for personal freedom. It was Democrats who were the enemies of these American values.

However, after the events of 9/11, I started to discover that the Republican Party of my youth had changed. Neo-Conservatives were perfectly willing to sacrifice the Constitution in the name of "security" and perfectly willing to raise taxes to enlarge the government and stomp out personal freedom. I became disillusioned and started to question the status quo. I started getting some answers to my questions during Ron Paul's 2008 and 2012 presidential runs. We needed another "Revolution" in this country; one where the primacy of the individual was restored, and one where government realized that its primary purpose was not to micromanage society, but to protect and secure individual freedom.
After Rand Paul ended his 2016 presidential run early, I eventually joined the Libertarian Party. This was a hasty decision. I soon realized that while there was large contingent of like-minded folks within the Libertarian Party, there was also a large contingent of anarchists and extremists. A contingent who would never agree to anything that fell short of their ideology of eradicating or virtually eliminating government all together. I have always felt that while principles are extremely important, we need to be "realistic" about where we are, while at the same time being "optimistic" about where we are going.
Nonetheless, I thought it was important to get directly involved in improving the situation, and that's why I decided to run for the NC House in 2018 as a Libertarian. My campaign had very little money, and only a small number of volunteers. I knew I had very little chance of winning, but I believe I was successful in spreading the message of limited government and individual liberty. I believe I was successful in promoting practical, but ambitious ideas that would improve North Carolina. I was initially disappointed in my 3.81% tally in the election. Until I realized that my tally was the 2nd highest in North Carolina for a 2018 Libertarian candidate.
And I might have kept on in the Libertarian Party, but the events of 2019 regarding abortion changed all that. While I knew when I joined, that the Libertarian Party had a Pro-Choice position on abortion, I have always been adamantly Pro-Life. There are plenty of Pro-Life members of the Libertarian Party, and so I thought I could co-exist within the party, despite my disagreement on this important issue. However, when New York, and other ultra-liberal states, started legalizing late-term abortion in early 2019, I knew the Libertarian Party needed to oppose this, if I were to remain in that party. It's one thing thing to have an honest disagreement about whether life begins at conception or at some later date, but its ludicrous to legalize the murder of a perfectly viable human baby. I made vigorous efforts to update our state party platform. However, I only then realized how many Libertarians there were who actually agreed with legalized late-term abortion. They stymied my efforts, and I felt I needed to leave the party in April of 2019.
In May of 2019 I discovered the Republican Liberty Caucus, and rejoined the Republican Party. I feel much more at home now, fighting to reform the Republican Party, and helping to restore traditional Republican values within the party.
In 2020 I ran again as a Republican for the newly re-mapped NC House District 19, which has been split up between portions of New Hanover and Brunswick counties. I eventually lost that primary contest to Charlie Miller, but I take solace in the fact that I came very close in New Hanover county even when my opponent had 6 times more money than my campaign did.
Shortly after my loss, I teamed up with other local Republicans to form the New Hanover County RLC. We had our first convention in July, 2020, and I was honored to be elected Chair. Outside of my work, faith, and my family, fighting for our liberty is my #1 passion. I hope to grow our small group into a large movement within the next few years.