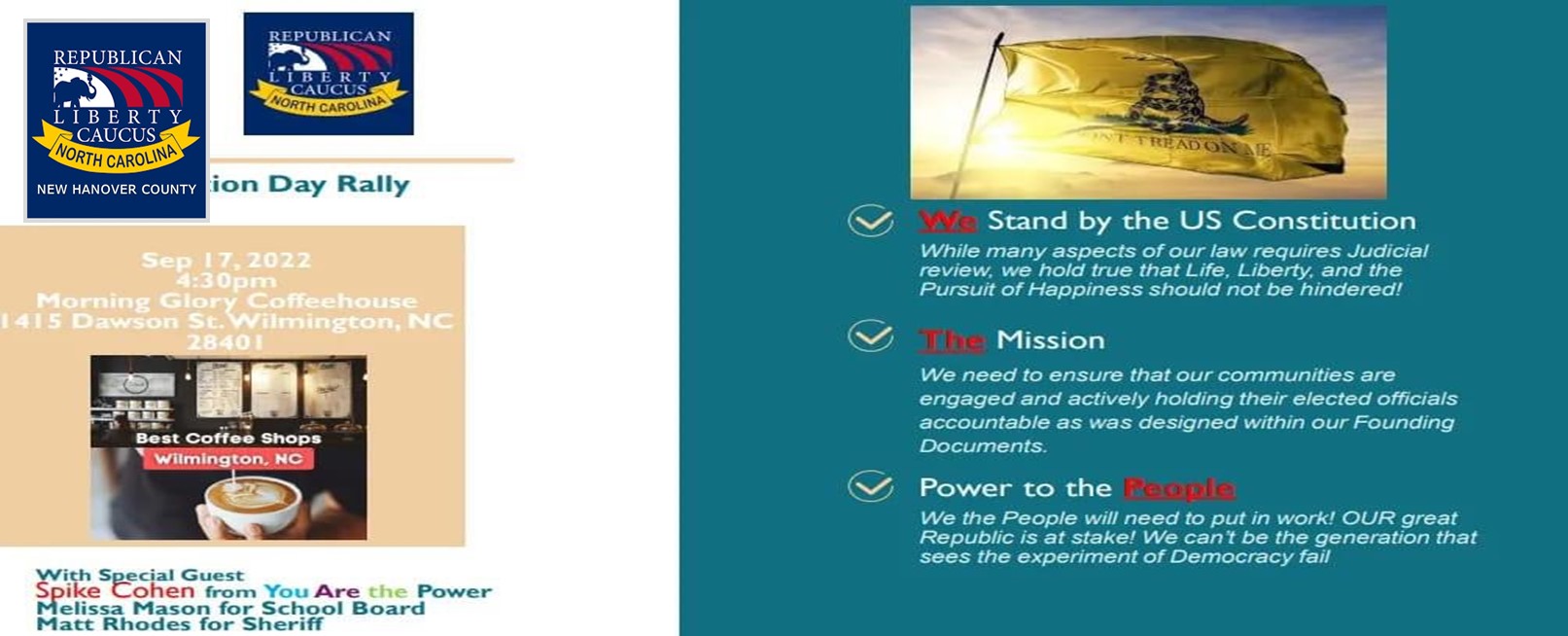 Description:
---
Come out and celebrate the US Constitution in Historic Wilmington, NC where many of our Founding Father's were known to meet and discuss forming our new United States of America! we will be gathering at Morning Glory Coffee House at 4:30pm.
We will be joined by Local School Board Candidate Melissa Mason and Sheriff Candidate Matt Rhodes. 
We are also joined by Spike Cohen of You Are the Power, a Membership Grassroots Network aimed at restoring Liberty and Justice for ALL. 
You won't want to miss this event! There will be meal vouchers for purchase at the door for $20, and tickets for our Constitution Day Gun Raffle will also be available for sale.
Price / Ticketing:
---
Location:
---
Morning Glory Coffeehouse
1415 Dawson Street
Wilmington, NC 28401
Click here for map
Virtual Attendance
---
Facebook Event Page:
---
https://facebook.com/events/s/nc-republican-liberty-caucus-c/1026538718041887/